Training for you
Our aim is to support you to embed Our Way of Working in your organisation and we have a wide range of training and development opportunities, events and conferences available to you.
Due to recent changes in funding, many of our partners have invested in the programme to support sustainability. We want to enable all of our partners to have the opportunity to continue their development in embedding Our Way of Working within their organisations. With our partners through the Children's Trust Executive Board, we have taken the decision to introduce subscriptions to enable us to continue the vital work that Our Way of Working has already achieved.
Please click the link for further information about funding and subscription models Subscription Models
(It is not necessary to have undertaken Our Way of Working Core or Leaders programme before accessing the Learning Events, Conferences, Covid-19 Recovery briefings and iLearn programme).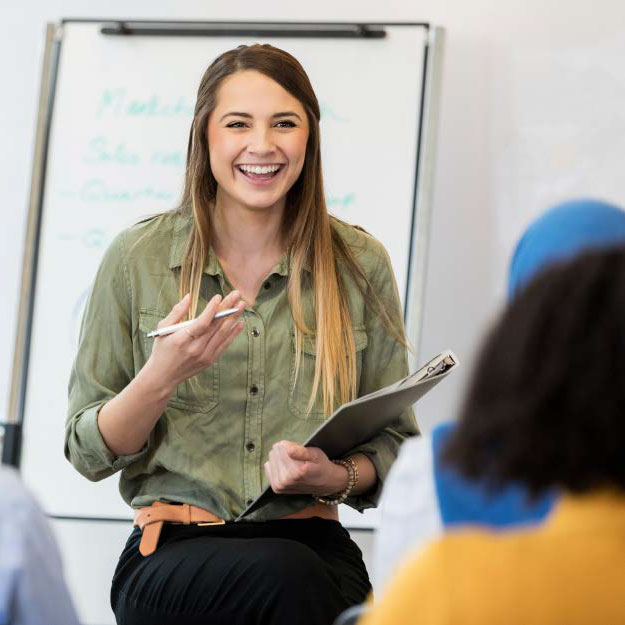 Training Maps - What Programme is for you?

Covid-19 Recovery: iLearn Programme

| | |
| --- | --- |
| Who is it suitable for? | All practitioners across the children and adults workforce. |
| iLearn aim: | To provide an insight and support your understanding and application of the Covid-19 Recovery model and guide that has been developed by the multi-agency partnership (including modules on Motivational Interviewing and PACE Model) |
| To access: | For access details contact amy.kendrick@cheshirewestandchester.gov.uk |

Covid-19 Recovery Briefings

Who is the briefing suitable for:

All practitioners across the children and adults workforce.

Briefing aim:

To provide an insight and support your understanding and application of the Covid-19 Recovery model and guide that has been developed by the multi-agency partnership

Dates and to book a place:

| | |
| --- | --- |
| Wednesday 22nd June 2022 | 10:00am – 10:30am |
| Thursday 28th July 2022 | 10:00am – 10:30am |
| Friday 2nd September 2022 | 1:00pm – 1:30pm |
| Tuesday 27th September 2022 | 9:30am – 10:00am |
| Monday 3rd October 2022 | 4:00pm – 4:30pm |

To book a place contact amy.kendrick@cheshirewestandchester.gov.uk

Leaders Programme

Who is it suitable for:

Executive Members /  Directors / Head Teachers  / Senior Managers (Who have not previously attended New Ways of Working/Our Way of Working Leaders Programme)

Programme aim:

To develop knowledge and understanding in Our Way of Working from a strategic perspective.  To understand your role in leading and implementing the approach within your own organisation and supporting the wider initiative across the partnership in embedding a common and consistent approach to working with children, families and adults.

Programme sessions:

2 x 2.5 hour sessions, delivered via Microsoft Teams (Delegates must attend both sessions)

Dates and to book a place:

Cohort 1 – Session 10:00am – 12:30pm

| | |
| --- | --- |
| Session 1 | Wednesday 15th June 2022 |
| Session 2 | Thursday 23rd June 2022 |

Cohort 2 – Session 1:00pm – 3:30pm

| | |
| --- | --- |
| Session 1 | Wednesday 20th July 2022 |
| Session 2 | Thursday 28th July 2022 |

Cohort 3 – Session 1:00pm – 3:30pm

| | |
| --- | --- |
| Session 1 | Wednesday 21st September 2022 |
| Session 2 | Tuesday 27th September 2022 |

Cohort 4 – Session 10:00am – 12:30pm

| | |
| --- | --- |
| Session 1 | Monday 3rd October 2022 |
| Session 2 | Tuesday 11th October 2022 |

Cohort 5 – Session 1:00pm – 3:30pm

| | |
| --- | --- |
| Session 1 | Thursday 10th November 2022 |
| Session 2 | Thursday 17th November 2022 |

Cohort 6 – Session 10:00am – 12:30pm

| | |
| --- | --- |
| Session 1 | Tuesday 6th December 2022 |
| Session 2 | Tuesday 13th December 2022 |

Cohort 7 – Session 1:00pm – 3:30pm

| | |
| --- | --- |
| Session 1 | Thursday 11th January 2023 |
| Session 2 | Thursday 18th January 2023 |

Cohort 8 – Session 10:00am – 12:30pm

| | |
| --- | --- |
| Session 1 | Wednesday 1st February 2023 |
| Session 2 | Wednesday 8th February 2023 |

Cohort 9 – Session 1:00pm – 3:30pm

| | |
| --- | --- |
| Session 1 | Tuesday 14th March 2023 |
| Session 2 | Tuesday 21st March 2023 |

To book a place contact amy.kendrick@cheshirewestandchester.gov.uk

Core Programme

Who is it suitable for:

Practice Leads / Middle Leaders / Managers / Targeted Practitioners TAF Leads / Learning mentors / Family liaisons / ELSAs / Parental support lead / SENDCos / Pastoral Staff (Who have not previously attended New Ways of Working/Our Way of Working Core Programme)

Programme aim:

To understand the Our Way of Working model, principles and values and apply this to your role in working with children, families and multi agency partners.

Programme sessions:

3 x 2.5 sessions, delivered Via Microsoft Teams (Delegates must attend all 3 sessions)

Dates and to book a place:

Cohort 1 – Session 1:00pm – 3:30pm

| | |
| --- | --- |
| Session 1 | Monday 13th June 2022 |
| Session 2 | Thursday 16th June 2022 |
| Session 3 | Monday 20th June 2022 |

Cohort 2 – Session 10:00am – 12:30pm

| | |
| --- | --- |
| Session 1 | Wednesday 20th July 2022 |
| Session 2 | Friday 22nd July 2022 |
| Session 3 | Wednesday 27th July 2022 |

Cohort 3 – Session 1:00pm – 3:30pm

| | |
| --- | --- |
| Session 1 | Thursday 15th September 2022 |
| Session 2 | Monday 19th September 2022 |
| Session 3 | Thursday 22nd September 2022 |

Cohort 4 – Session 10:00am – 12:30pm

| | |
| --- | --- |
| Session 1 | Thursday 6th October 2022 |
| Session 2 | Monday 10th October 2022 |
| Session 3 | Thursday 13th October 2022 |

Cohort 5 – Session 1:00pm – 3:30pm

| | |
| --- | --- |
| Session 1 | Wednesday 16th November 2022 |
| Session 2 | Monday 21st November 2022 |
| Session 3 | Thursday 24th November 2022 |

Cohort 6 – Session 10:00am – 12:30pm

| | |
| --- | --- |
| Session 1 | Wednesday 7th December 2022 |
| Session 2 | Friday 9th December 2022 |
| Session 3 | Monday 12th December 2022 |

Cohort 7 – Session 1:00pm – 3:30pm

| | |
| --- | --- |
| Session 1 | Monday 16th January 2023 |
| Session 2 | Thursday 19th January 2023 |
| Session 3 | Tuesday 24th January 2023 |

Cohort 8 – Session 10:00am – 12:30pm

| | |
| --- | --- |
| Session 1 | Thursday 2nd February 2023 |
| Session 2 | Tuesday 7th February 2023 |
| Session 3 | Thursday 9th February 2023 |

Cohort 9 – Session 1:00pm – 3:30pm

| | |
| --- | --- |
| Session 1 | Monday 6th March 2023 |
| Session 2 | Wednesday 8th March 2023 |
| Session 3 | Wednesday 15th March 2023 |

To book a place contact amy.kendrick@cheshirewestandchester.gov.uk

** Enhanced Programme - Our Way of Working Refresher Workshop

The Enhanced Programme is for participants who have previously attended the Our Way of Working Core or Leaders Programme and in order to access the Enhanced Programme sessions your organisation or school must be contributing to funding or have an Enriched Subscription Package

Who is the session suitable for:

Participants who have previously attended the Our Way of Working Core or Leaders Programme

Session Aim:

This 2.5 hour online workshop will be a recap and refresher session, including –

Our Way of Working model, principles and values
Recap and support the development of Motivational Interviewing approaches and putting into practice
Consider trauma informed language and how this informs, practice, assessments and decision making
Explore further Trauma Informed practice

Dates and to book a place:

| | |
| --- | --- |
| Tuesday 19th July 2022 | 10:00am – 12:30pm |
| Tuesday 13th September 2022 | 10:00am -12:30pm |
| Wednesday 12th October 2022 | 1:00pm – 3:30pm |
| Thursday 17th November 2022 | 10:00am – 12:30pm |
| Wednesday 14th December 2022 | 1:00pm – 3:30pm |
| Wednesday 25th January 2023 | 10:00am – 12:30pm |
| Tuesday 14th February 2023 | 10:00am – 12:30pm |
| Thursday 23rd March 2023 | 10:00am – 12:30pm |

Contact

amy.kendrick@cheshirewestandchester.gov.uk

** Enhanced Programme - Multi-Agency Group Supervision Chronologies Workshop

The Enhanced Programme is for participants who have previously attended the Our Way of Working Core or Leaders Programme and in order to access the Enhanced Programme sessions your organisation or school must be contributing to funding or have an Enriched Subscription Package

Who is the workshop suitable for:

For any practitioner who has attended a Multi Agency Group Supervision or may attend in the future, to increase their knowledge and understanding of completing chronologies.

Delegates do not have needed to undertake Core or Leaders Programme as a prerequisite to attending this workshop.

Workshop Aim:

This workshop will focus on chronologies, within the context of a Multi-Agency Group Supervision and will include –

The purpose of a chronology
What to include in a chronology and why
Interactive exercise around chronologies
Opportunities to ask questions

Dates and to book a place:

| | |
| --- | --- |
| Monday 3rd October 2022 | 2:00pm – 3:00pm |
| Wednesday 11th January 2023 | 10:00am – 11:00am |
| Thursday 9th March 2023 | 2:00pm – 3:00pm |

Contact

amy.kendrick@cheshirewestandchester.gov.uk

** Enhanced Programme - Introduction to Emotion Coaching

The Enhanced Programme is for participants who have previously attended the Our Way of Working Core or Leaders Programme and in order to access the Enhanced Programme sessions your organisation or school must be contributing to funding or have an Enriched Subscription Package

Who is the session suitable for:

Participants who have previously attended the Our Way of Working Core or Leaders Programme

Session Aim:

Emotion Coaching is based on the principle that nurturing and emotionally supportive relationships provide optimal contexts for the promotion of children's outcomes and resilience.

This 2.5 hour online session will provide a basic understanding of:

What Emotion Coaching is.
The underpinning principles and research base of Emotion Coaching.
How Emotion Coaching is used in by parents, carers and professionals supporting children and young people.
The next steps in becoming trained in Emotion Coaching.

How your service or setting could use Emotion Coaching principles in practice

Dates and to book a place:

Dates coming soon

Contact

** Enhanced Programme - Motivational Interviewing

The Enhanced Programme is for participants who have previously attended the Our Way of Working Core or Leaders Programme and in order to access the Enhanced Programme sessions your organisation or school must be contributing to funding or have an Enriched Subscription Package

Who is the session suitable for:

Participants who have previously attended the Our Way of Working Core or Leaders Programme

It is essential that participants have completed either the MI iLearn or the MI iLearn for school-based staff that is part of the Covid-19 Recovery ilearn module prior to attending the session.

Session aim:

An interactive face-to-face 2.5 hour session in which participants will get the opportunity to practise the essential skills of Motivational Interviewing (MI) in a safe and supportive climate, reflect on their use of MI and develop some next steps to embed and enhance their practice. There will be opportunities for participants to ask questions and share reflections.

Dates and to book a place

Dates coming soon

Contact

** Enhanced Programme - Grief and Loss

More information and dates coming soon

** Enhanced Programme - Working with Trauma-Experienced Parents/Adults

This suite of workshops has been developed using resources from Research in Practice – Research In Practice

A key principle of trauma-informed practice is recognising that trauma often underpins many of the lived experiences faced by children and families that we work with.

Trauma-experienced parents often find it hard to engage with professionals, given the inherent anxiety that working with professionals can bring. When parents feel unsafe, this may trigger their survival strategies which can make it difficult to form collaborative working relationships (https://www.researchinpractice.org.uk/children/content-pages/videos/working-with-trauma-experienced-parents-in-children-s-social-care/ May 2022)

Each workshop will explore a different theme and will allow time for discussion and reflection to enable us to learn more about how trauma may impact upon parents, carers and adults you work with. The workshops explore the views and perspectives of trauma experienced parents who have had safeguarding involvement with services and considers how practice can be shaped and developed to respond through strategies and approaches using a trauma lens.

Environments and Language

Environments and Language

In this workshop we will consider how the physical environments that we work in can make people feel unsafe and what we, as practitioners can do to minimise this. We will also explore how verbal and non-verbal language is a key part of creating emotional safety.

Dates and to book a place:

| | |
| --- | --- |
| Monday 12th September 2022 | 1:30pm – 3:00pm |
| Tuesday 18th October 2022 | 10:00am – 11:30am |
| Wednesday 9th November 2022 | 10:00am – 11:30am |
| Thursday 8th December 2022 | 1:30pm – 3:00pm |
| Friday 13th January 2023 | 10:00am – 11:30am |
| Monday 13th February 2023 | 1:00pm – 2:30pm |
| Tuesday 28th March 2023 | 10:00am – 11:30am |

Contact

Window of Tolerance

In this workshop we will learn about the emotional window of tolerance and how we can help parents/adults to manage difficult emotions and support them identifying approaches and strategies in moving back into their window of tolerance.

Dates and to book a place:

| | |
| --- | --- |
| Tuesday 13th September 2022 | 1:30pm – 3:00pm |
| Wednesday 19th October 2022 | 10:00am – 11:30am |
| Thursday 10th November 2022 | 10:00am – 11:30am |
| Friday 9th December 2022 | 1:30pm – 3:00pm |
| Monday 16th January 2023 | 10:00am – 11:30am |
| Tuesday 14th February 2023 | 1:00pm – 2:30pm |
| Wednesday 29th March 2023 | 10:00am – 11:30am |

Contact

Ghosts in the Meeting Room

Within this workshop we will consider how early parental experience can shape how people experience relationships with professionals and services and how we can use this understanding to overcome and develop positive approaches to engagement.

Dates and to book a place:

| | |
| --- | --- |
| Wednesday 21st September 2022 | 1:30pm – 3:00pm |
| Thursday 20th October 2022 | 10:00am – 11:30am |
| Friday 11th November 2022 | 10:00am – 11:30am |
| Monday 12th December 2022 | 1:30pm – 3:00pm |
| Tuesday 17th January 2023 | 10:00am – 11:30am |
| Wednesday 15th February 2023 | 1:00pm – 2:30pm |
| Thursday 30th March 2023 | 10:00am – 11:30am |

Contact

Learning Events

Who are the Learning Events suitable for:

All practitioners across the children and adult workforce

(It is not necessary to have undertaken Our Way of Working Core or Leaders programme before accessing the Learning Events)

Learning Event Aim:

Come along to one of our online virtual Learning Events to:

See how other partners are embedding Our Way of Working.
Look at best practice and understand how this can be applied in your organisation
Talk to practitioners who are using Trauma Informed Practice and Motivational Interviewing.
Network with colleagues who are using Multi-Agency Group Supervisions and Learning Conversations.

Dates and to book a place:

| | |
| --- | --- |
| Wednesday 14th September 2022 | 10:00am – 12:00pm |
| Tuesday 6th December 2022 | 1:00pm – 3:30pm |
| Tuesday 2nd March 2023 | 10:00am – 12:30pm |

Conferences (with Key Note speakers)

Dates and more information coming soon
** Please note, in order to access the Enhanced Programme sessions your organisation or school must be contributing to funding or have an Enhanced Subscription Package and participants must have previously attended the Our Way of Working Core or Leaders Programme